Yes, WordPress is good for multivendor. It offers a number of features that make it ideal for creating a marketplace website.
As someone who has worked with WordPress for a while now, I can say that it is definitely good for a multivendor setup. Of course, like anything else, there are pros and cons to using WordPress for this purpose.
In this blog post, I'll go over some of the key points to help you decide if WordPress is right for your multivendor needs.
Can You Build a Marketplace on WordPress?
Yes, you can build a marketplace on WordPress. There are actually a few different ways to do this.
One option is to use the WooCommerce plugin and turn your WordPress site into an eCommerce store. This will give you the ability to add products, set up payments, and manage customers and orders.
Another option is to use a marketplace plugin like Dokan or WC Vendors which will turn your WordPress site into a marketplace where multiple vendors can sell their products.
These plugins come with all the features you need to get started, including frontend vendor dashboards, order management, commissions/earnings, etc.
Why WordPress is good for multi-vendor eCommerce platforms?
First, it's open source and free to use. This means anyone can create a WordPress site without having to spend any money on licensing fees.
Second, WordPress is highly customizable. There are thousands of themes and plugins available that allow you to change the look and feel of your site, as well as add new functionality.

Third, WordPress is widely used and supported. This means there's a large community of developers and users who can help you if you run into any problems.
Finally, WordPress is easy to use. Even if you're not a tech-savvy person, you should be able to create a fully functioning marketplace website with WordPress.
What is the Best Multivendor Plugin for WordPress?
When it comes to choosing a multi-vendor plugin for your WordPress site, there are many factors to consider. The best plugin for you will depend on the specific needs of your website and your budget. Here are 5 of the best multivendor plugins for WordPress:
WP e-Commerce Plugin
WP e-Commerce is a popular free plugin that allows you to turn your WordPress site into an online store. It includes features such as product management, order management, shopping cart functionality, and more.

WP e-Commerce also has a built-in support system for multi vendor sites, making it a great option if you're looking to set up a marketplace.
WooCommerce Plugin
WooCommerce is a popular eCommerce plugin that integrates with WordPress. It includes features such as product management, inventory management, shipping options, and more. WooCommerce also offers extension plugins that add additional marketplace functionality to your site if needed.
Overall, WooCommerce is a great option if you're looking for an all-in-one solution for setting up an online store or marketplace.
Dokan Multivendor Solution Plugin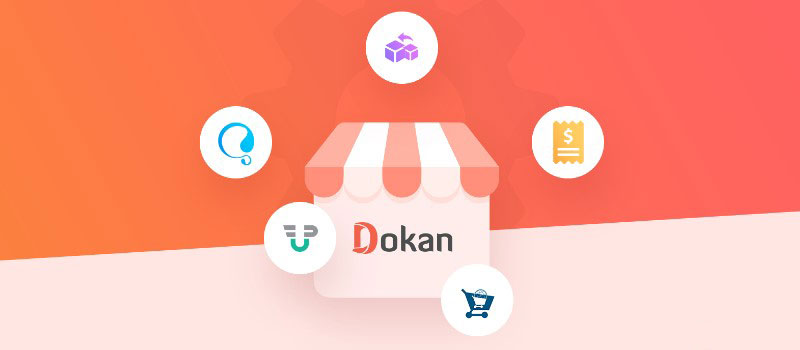 Dokan is one of the most popular multivendor plugins available for WordPress. It includes features such as frontend product listing/management, order tracking/management, commission settings, and more. Dokan also offers an add-on which allows you to create a subscription-based marketplace if needed.

If you're looking for comprehensive multivendor solution, then Dokan should be at the top of your list. Read dokan review here.
WCFM Marketplace Plugin
WCFM Marketplace is another great option when it comes to multivendor plugins. It includes features such as frontend product listing/management, order tracking /management, refund requests, and more.
WCFM Marketplace also has an extensive add – ons library which allows you to extend the functionality of the plugin even further.
Overall, WCFM Marketplace is a great choice if you need lots of flexibility and customization options when setting up your marketplace.
Product Vendor Plugin
Product Vendor is another solid choice when it comes to multivendor plugins. It provides features such as frontend product listing /management, payment gateway integration, shipping options, and more. Product Vendor also integrates with some popular eCommerce plugins like WooCommerce, so it's easy to set up if you're already using one of those platforms.
Why Dokan is best multivendor marketplace WordPress Plugin?
There are a few different multivendor plugins for WordPress, but I believe Dokan Multivendor Plugin is the best one out there.
In a world of ever-growing eCommerce options, it can be hard to stand out from the crowd. If you're looking to create a marketplace that will really make an impact, Dokan Multivendor is the solution for you. Dokan Multivendor is the #1 WordPress multivendor plugin, and for good reason.

It's packed with features that allow you to create a powerful, professional marketplace with ease. And best of all? It's free!

Here are just some of the reasons why Dokan Multivendor is the best option for your marketplace:
Unlimited products and vendors: With Dokan Multivendor, there are no limits on the number of products or vendors you can have on your site. This means you can start small and grow at your own pace – without having to worry about hitting any sort of limit.
Powerful vendor dashboards: Each vendor has their own dashboard where they can manage their products, orders, coupons, and more. This makes it easy for them to keep track of everything in one place, and helps to keep your site organized as well.
Advanced order management: Dokan Multivendor comes with advanced order management features that make it easy to keep track of all your orders in one place – regardless of how many vendors are on your site. You can even set up automatic order status updates so customers always know where their order is at.
Built-in shipping tools: With Dokan Multivendor, you get access to built-in shipping tools that make it easy to offer different shipping options to your customers. Whether you want to offer flat rate shipping or free shipping, we've got you covered.
Which Platform is Best for Multi Vendor Website?
There is no easy answer when it comes to choosing the best platform for a multi vendor website. However, there are a few key factors that you should consider when making your decision. The first is the size and scope of your website.
If you are planning on having a large number of vendors selling products on your site, then you will need to choose a platform that can accommodate this. platforms like Shopify or BigCommerce have features that allow for multiple vendors to sell products on their site.
Another factor to consider is the type of products you plan on selling. If you are selling digital goods, then you will need a platform that allows for this such as Etsy or Gumroad.
Finally, you need to consider your budget. Some platforms like WordPress or Squarespace are free to use while others like Shopify or BigCommerce charge monthly fees.
Choose the platform that fits both your needs and your budget.
Conclusion
WordPress is a popular website builder that can be used to create a multivendor marketplace. While WordPress is not specifically designed for multivendor marketplaces, it can be used to create one with the help of plugins and themes.

The main pro is that WordPress is relatively easy to use and there are many plugins and themes available to extend its functionality.
Overall, WordPress is a good option for those looking to create a small or medium-sized multivendor marketplace.